European Disability Forum –
CONFERENCE : THE EUROPEAN ACCESSIBILITY ACT –
MAKING FULL ACCESSIBILITY REALITY, Narva 2017, 6 oktober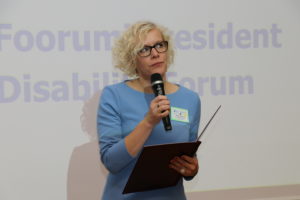 Ms. Monika Haukanõmm, Chair of Estonian Chamber of
Disabled People EPIK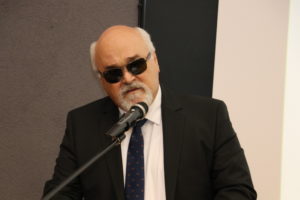 Mr. Yannis Vardakastanis, President of the European Disability Forum
Ms. Inmaculada Placencia-Porrero, European Commission
 Mr. Raimo Saadi, Estonian Ministry of Social Affairs
 Ms. Marie Denninghaus, European Disability Forum
 Ms. Adina Braha-Honciuc, Microsoft Accessibility policy chief for Europe, MiddleEast
and Africa
 Mr. Ivan Sergejev, City Architect of Narva
Suggested questions:
What accessibility features are important to persons with disabilities on a daily
level?
 Can you think of a recent improvement in accessibility in your local community
that could also be used elsewhere?
 What do you think are the biggest obstacles to making your local community
more accessible?
 What would change for persons with disabilities if suddenly everything became
fully accessible?
 How can DPOs support accessibility and be involved?
Detailed information:
https://www.eu2017.ee/political-meetings/accessibility-conference